Damalion family welcomes consultants that want:
– to make more impact
– to continuously improve their skills
– to retrieve more control in their life
– to master their revenue flow.
Before joining, please be sure you have a positive mindset with integrity, honesty and humility. So, you provide great performance while Damalion is occupied to invest in more technologies, resources for you and the whole clientele.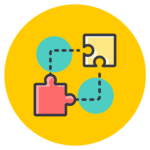 Working with us
Damalion experts are independent hard workers with a strong adaptive mindset and are definitely solution-oriented. You are free to choose the projects that inspire you. We are building a family of top-notch consultants engaged in a continuous self-improvement process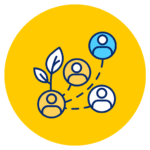 Joining our talent pool
Our experts are experienced people who digested their backgrounds in top firms, top banks to become more effective and they nurture their independent thinking.
They are dependable, confident about their experience and knowledge. They are dynamic, empathetic and are eager to build up long lasting business relations with our clients
Personal achievements
As you work with Damalion, we want to contribute to your balance of private and pro-life. We hope that working with other outstanding experts like you will motivate you to keep on following us in this exciting life journey !