WE VALUE HUMILITY, HONESTY, INTEGRITY AND RESPECT.
These are values that we never compromise on. Damalion's code of conduct is to deliver realistic, frank and pragmatic advice and solutions. Keeping trust and respect from our clients is at the top of our core values.

WE MEAN COMMITMENT.
We are always ready to overcome challenges to get our customers' full satisfaction. That means to take necessary actions, deploy relevant time, resources and efforts to respect the word we gave clients. And, embracing self-accountability to our core values is aligned with our vision to build long-standing relations with our clients.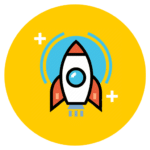 WE COMMUNICATE.
Frank and clear communication always serves our clients' best interests as we assess costs, estimated time frame for deliverables, project feasibility and success measurement.
We understand how important it is to have effective communications giving rise to satisfying expectations.

WE VALUE SMART PERFORMANCE.
As we focus on value creation, we align our hard work with our commitment to deliver actionable performance to solve our clients' problems and exceed their expectations.
In addition, being transparent and independent is for us an opportunity to offer advice that help clients have a sound picture of the facts around challenges and goals they want to achieve.

WE REMEMBER WHO INSPIRE US.
Our customer-centric approach motivates us to treat our clients as partners. We are dedicated to invest in people, systems, technologies that bring more values to customers and match their current needs. Our clients are a source of inspiration for us. That force drives to help them achieve their goals and help us deliver the greatest outcome.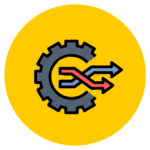 WE EMBRACE CHANGE.
No one can stop change. The fast-paced world is here to stay. We need to be positive towards technological and social upheavals. At Damalion's, changes pulse our business model innovation and generate new opportunities for us and for our customers.
We develop a culture of ambidextrous mindset which support our core values and drives our continuous improvement of effectiveness and efficiency to deliver utmost value to our customers.