Economic turmoils challenge the most established companies and institutions. However, they also force existing private enterprises and startups to assess their business models viability.
Having an international customer development expertise in various sectors, Damalion experts deploy their knowledge and insights to support your business model discovery, validation and scalability.
Kickstarting
Damalion experts help you assess customer needs, stabilize your business model and capture emerging trends to stand your differentiation factor.
We focus on identifying your vision so we can deliver the best advice not only regarding your business model but also about the (re-)structuring of your enterprise.
Whether you are a startup or an established family business, the key point will still be the customer value creation that impacts the whole components of your value chain and your business sustainability.
Our customer-centric approach offer you a smart guidance to discuss your strategic planning to achieve your vision and make it last through generation if you are busy to structure business transition to the next generation.
Family businesses
The family business requires a specific approach that we understand. That's why we have deployed in different countries, a network of independent experts who understand the guidelines as family interests, family continuity, organization's transition planning, vision and value share through operational excellence and "next-generation" consistent commitment.
Identify Growth. Sustain Growth.
Our experts support you to streamline your time and efforts in search of sources of growth.
Whether to want to stimulate your organic growth or proceed by external growth through investments, divestments to preserve business consistency or even external partnerships, we coordinate specific advice deployment so you stay focused on your business priorities.
Business model innovation
The long traditional businesses are being disrupted by innovators in a wide range of sectors. Our experts help you assess your business model to identify business opportunities, strategic tactics so your plan may be adjusted to develop new tangible sources of growth.
These consultations are the right moments to analyze and find solutions to bolster your competitive advantage, anticipate or react positively to industry changes, confront the future with more flexibility, agility and realism.
As we commit to your sustainable success, we help you deploy solutions, execute, monitor and control their successful implementations.
International corporate structuring
Our experts advise you about the incorporation of the adequate corporate structuring solutions to support your business development and the ad hoc structures you may need for some operations or business planning to facilitate your expansion in Europe, Asia or emerging markets.
Along your entrepreneurial journey, Damalion experts help you navigate with your local and international agenda in coordination with your regular tax advisors.
Being tax compliant with the right business structures can help you minimize your corporate tax pressure. Managing carefully your tax structuring vehicles may serve your growth strategies and business objectives.
Corporate finance
Our approach to corporate finance aims at offering you the best financing and debts options so you have the financial flexibility to carry out your growth strategies.
In Mergers and acquisitions (M&A), we arbitrate at each step of the process to support you for deal sourcing, problem mitigation, solution implementation.
Our critical thinking is a real-value added to offer you a tailor-made process with the right focus and speed you need.
Information technology
Deploying the right IT for your business can really help you achieve your growth strategies and keep your competitive advantage. However, technology issues may slow you down due to loss of efficiency and discourage human capital and your customers' loyalty. That's why Damalion experts assess your business needs and propose you proportionate IT solutions that are deployed, executed and monitored in an effective way. It is also important for you to be sure your systems and its components comply with the latest regulations.
Moreover, having a modular IT approach will help you save time, money and gain flexibility along your business development.
Think local. Go global.
When you plan to expand your business internationally, you need to assess the costs and the growth potential of your new venture. That's why, Damalion has developed a real know-how to offer you local experts who explain you the pros and cons of a new market based on different metrics such as language, societal, culture, political, financial, technological, transportation and logistics, legal and tax implications.
Having an unbiased picture of your international expansion plan will help you have a clear visibility of how to penetrate selected markets with a steady and adaptive path to success.
Data and analytics
The myriad of data that you have to deal with on a daily routine mode may impact negatively your search for operational excellence and value creation for your clients.
Damalion experts help you extract the smart data that you can leverage effectively for your decision-making process. Behind data, you have behaviors and it is crucial to analyze, identify, qualify the insights and extract the actionable data.
As we articulate your data and analytics, we help you improve your performance management, mitigate business risks, streamline your costs and maximize value for your business, your shareholders and above all, your customers.
Digital implementation partnerships
Being fully independent allows Damalion experts to choose the right partners for your digital transformation ambitions. We implement ad hoc team competent to design, implement, monitor and adjust the right technology solutions. This is our commitment to guarantee you that you benefit from unbiased digital-executed technology solutions.
Our experience and knowledge aim at serving your operational excellence and improving continuously your commitment to a successful customer experience.
Business vision sustainability.
Personal tax planning
Our experts assist you to identify the potential tax issues you may experience as a business owner on your personal and family levels. The constantly-changing fiscal environment requires family businesses to anticipate their fiscal burden locally and globally.
Consequently, your selected experts liaise with your regular tax experts to implement the independent options that facilitate your tax compliance status while reducing your tax burden.
Corporate tax planning
Corporate tax planning is a necessity not only for contributing to the local economy where your business is located but it also serves the sustainability of your competitive advantage. This balance of interests is an approach that Damalion experts support.
Consequently, our experts assess and oversee maintenance of the right business structures to generate tax saving opportunities in a timely manner.
As we are not hard sellers of specific jurisdictions when it deals with corporate tax planning, our expertise combines an international tax structuring approach through strategic partnerships to mitigate your current tax issues and a forward-thinking mindset to anticipate the level of fiscal impact your business will be exposed too.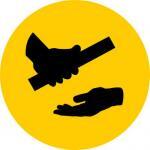 Business transition planning
Leadership means also preparing transition to future generations. When successfully achieved, business transition planning provides family business leaders a great personal satisfaction. Till today, many family businesses are not prepared to future transition.
In family businesses, the level of intuitu personae is so high that a constant growth of a business itself is not enough to guarantee sustainable success of the business as a family signature.
That is why at Damalion's, our experts keep an independent path to help you prepare your transition gradually with all parties considered. There is no transition without inner conflict that may reveal afterwards. We leverage our experience and knowledge to identify the latent behaviors and sources of conflicts that may cause loss and damages to your succession and your initial vision.
Preparing a family business for sale
When you take the decision to sell your business, Damalion experts support you on different steps:
Assess your business value and how to get the most value from undervalued business assets
Set a strategic value plan that will focus on strengthening your business to make it more compelling to potential buyers
Identify potential buyers, evaluate their offers, monitor and oversee the transaction phases from due diligence to final transactions.
Want to know more about Private Enterprise with Damalion?
Damalion offers you from bespoke advice provided by directly operational experts in the fields that challenge your business.
We advise you to give information at its best, so we can qualify your demand and revert to you under the next 8 hours.