Damalion experts bring their expertise and knowledge of international corporate structuring that can help organizations and businesses to articulate value creation for their customers, their shareholders and partners.
Startups and more sophisticated economic players need to assess in their business strategy not only taxation, operational development, risk assessments but also get a clear understanding of how fast the world evolve.
The inflation of regulation must be seen as opportunities to go global on a corporate structuring level, while intensifying a local business strategy to develop steady growth.
Our experts help you make the right choice of different business aspects such as :
Incorporation of the right commercial or investment vehicle
Pros and cons of strategic alliances or joint ventures
Generating business opportunities deriving from intellectual property monetization
Maximizing profitability of business relations with suppliers, distributors, licensees and other partners
Structuring financing schemes to facilitate buyouts.
We liaise with your tax planning professionals to assess the appropriate and cost-effective way to structure your business through logical incorporation or restructuring options.
Damalion experts leverage their expertise and knowledge to carry out your vision and long term objectives.
We help leaders articulate the management of their business legacy and natural challenges such as business succession planning and adaptive corporate structuring solutions to design and implement a forward-thinking intergeneration transfer strategy.
Having an independent expert as an additional external line of defense empowers leaders to keep a step forward to traditional and usual business and private circles.
  Your profile
From envisioned startups to institutions, Damalion experts have been serving clients such as entrepreneurs of private companies, corporates, buyers, sellers, borrowers, lenders, senior management, board members and other stakeholders.
 Your industry
Damalion experts will have you covered whether your industry is professional services, consumer business, retail and manufacturing, financial markets.
Our expertise delivery
In addition, Damalion experts will offer you tailor-made corporate structuring solutions in the following fields :
New structure incorporations
Strategic arrangement schemes
Cross-border mergers
Acquisitions
Partial or full divestitures
Intra-group transfers
Additional services:
Disposals
Corporate finance

What Damalion experts bring you

Feed the big picture
· Match your vision, your growth sustainability and your M&A strategy

·    Set priorities on business opportunities

·    Balance capital investment and decision to invest or desinvest

Identify a repeatable and scalable business model
· Source value creation aligned with strategic objectives

· Design and implement an M&A plan by articulating deals size, timing, frequency

· Build the relevant architecture of people, system and processes to achieve deal flow plan

Align resources and strategic objectives
· Define a Mergers and Acquisitions (M&A) roadmap, set a sourcing, deal flow, screening and deploying direct investment framework

· Define a strategic approach plan to build relationship with targets

Arbitrate Scale and Focus
· Assess the barriers to scale

·    Manage risk associated with fast scale and bolster post-deal value creation


Private equity – M& A consulting

Devise strategy planning

Target prioritization plan

Deal sourcing, deal pre-screening
Due diligence
Business model review and researches
Integration workflows
Business diagnostics
Results-Oriented Culture
Damalion experts combine a dedicated commitment to understand clients' vision in order to offer a clear differentiated advisory experience.
Being able to assess the risks and rewards inside acquisitions, sales, divestures, M&A transactions, we leverage robust research and analysis processes and knowledge base to balance business environment, market stakeholders, competitive advantage and sources of value creation within deal opportunities.
Having provided structured recommendations, we will help you:
– identify and set a list of potential targets
– negotiate and secure the winning valuation
– liaise with your regular law firms to finalize the choice of corporate structuring and deal terms
– close the deal successfully by double checking due diligence and documentation eco-system around the transaction.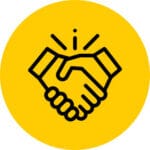 Sell-Side
Damalion experts deploy their independent commitment to analyze market environment, customer insights and envisioned scale execution in order to guide owners and management boards towards a successful sale.
Buy-Side
Our experts help you articulate your acquisition strategy plan, source, screen and evaluate potential targets, set and perform due diligence ad hoc framework, structure and close transactions.
Capital Raising
We nurture an entrepreneurial mindset to streamline necessary energy and financial resources to achieve your growth plan. We identify the right partners for your needs of recapitalizations, capitalization for growth, refinancings.
Our forward-thinking approach is helpful to introduce you to the right banks, asset-based lending institutions, private equity firms, venture capitalists and other capital sources so you can assess proportionate financing costs along with flexibility and security to maximize your operational plan.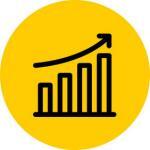 Corporate Planning
Our experts use their updated knowledge, experience and effective analytical tools to understand your industry, the competitive environment, the market opportunities to offer you optimized recommendations about your products and services, your competitive advantage and the sustainability of your growth strategies.
We make you benefit from actionable financial and strategic planning advice to be implemented on a geo-targeting base or per business-unit at your convenience.
Damalion expertise creates a fruitful environment for management teams, board of directors, owners to build adaptive strategies and business relations with valuable introduced partners. Our approach focuses on maximize value creation for customers and shareholders.
Our corporate planning services encompass:
Strategic brand and product positioning
Industry and competition driven analysis
Customer development and business plan development combined with our zero-based budgeting mindset
Corporate business model adjustment
Corporate restructuring execution plan
Balance sheet reassessment and recapitalization
Venture and alliances feasibility studies
Ownership transition and management planning
Damalion experts offer knowledge and experience in the following fields:
Energy, Power and Infrastructure
Food, Agribusiness
Manufacturing and Distribution
Transportation and Logistics
Technology and Telecommunications
Professional Services
Healthcare and Life Sciences
Consumer Products
Financial Institutions
Education technology
Fintech
Better for you food (organic, Healthy ingredients,…)